It was a beautiful day 3-9-03 today at least 14 riders. If you have some pics from this day send them to me. I'll put them on this site. send to:

alexquel@hotmail.com

make em small 100K or less. See ya, Alex
The rider (rear view) is Vern doing the five foot DG drop, nice view huh? Vern (Mike Miller) is riding a Ellsworth Joker.
The other picture is Steve Olmsted doing the 6 foot Tombstone drop, cuz it's shaped like a tombstone. Steve is riding a spanking new Santa Cruz Bullet.
Corey
New Melones Res in the background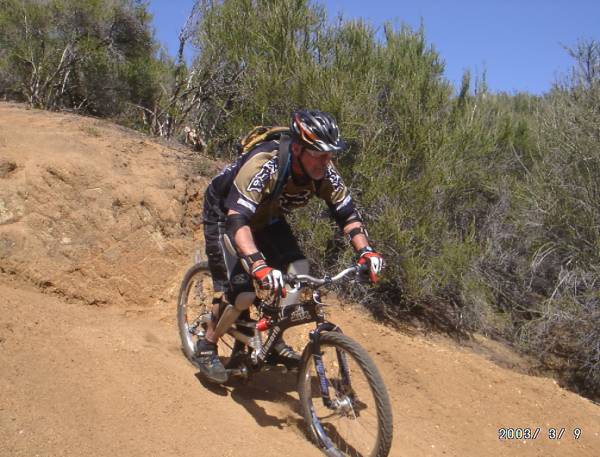 The Tombstone 6 foot drop